Fire conditions warning sign at Bastrop State Park.
The Lost Pines of Bastrop, Texas, still smoldering.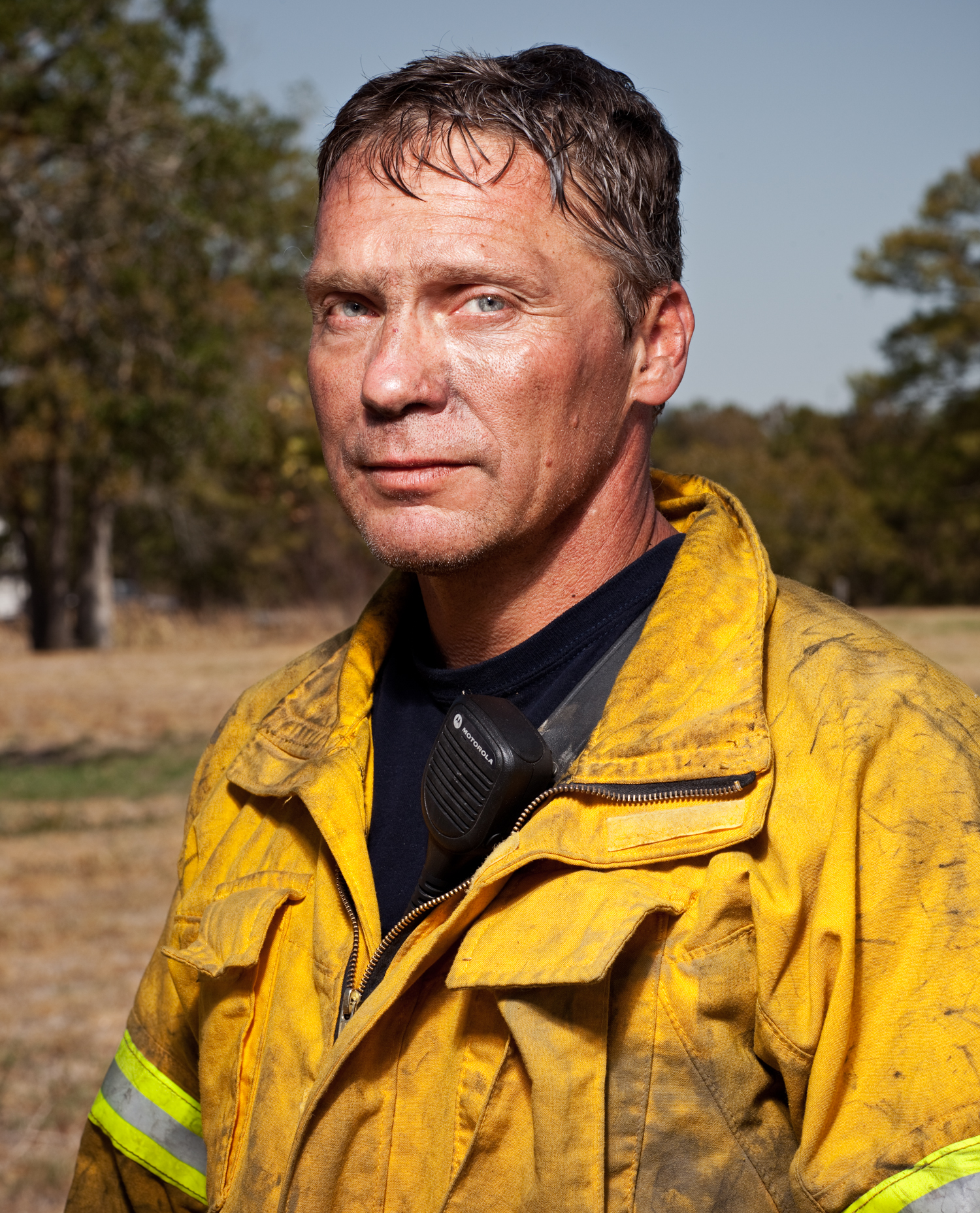 Lieutenant Scott Estes of Southlake, Texas Fire Rescue was among the hundreds of firefighters from around the country, working around the clock to contain the fires.
Greg Knepp lost his home in the fire and the contents of his garage, which burned from the inside out. After the fire, he stayed close to his property, protecting it against looters. He went so far as to remove the copper wiring from the home before someone else could get to it.
Paint peeled off of cars and metal roofs became loose ribbons in the fire.
Father and Daughter, Paul and Jess Phillips standing in what used to be their kitchen.
Bedsprings
Sandra and David Trevino and their children Rafael and Victoria assumed that all of their pets had died when their house burned. Five days after the fire came through, the Trevinos were allowed to return and see the devastation, and two of their dogs, Chata and Pooh, came running towards them. The dogs survived for an entire week on their own. They suffered from dehydration and had some cuts and burns on their feet.
In the chaotic days following the fire, Officer Owens went beyond the call of duty. While patrolling the evacuated neighborhoods to prevent looting, he kept a log of the condition of each house, and shared his findings with the concerned community.
At 258 Charolais Drive, in the Circle D subdivision, a tree fell into these power lines, and the sparks ignited the dry brush below. This is the origin of the Bastrop fire.